Serhii Dubovytskyi: International law will prevent from environmental damage during armed conflicts
russia's armed aggression has caused large-scale destruction, destroyed natural resources, agricultural land, polluted territories, and undermined energy and water infrastructure. This was emphasised by Serhii Dubovytskyi, Head of the Social and Human Security Service of the National Security and Defence Council of Ukraine, during the international conference Environment protection through the lens of IHL, held in Lviv.
"An example is the destruction of the Kakhovka Dam, which led to large-scale pollution of the Black Sea and the loss of fertile land. Dozens of Ukrainian cities, towns and villages were levelled to the ground, and how many unexploded shells and mines are left? How many explosive objects and debris remain? All this poses risks and threats to future generations", – he said.
Addressing the audience, Serhii Dubovytskyi emphasised that environmental restoration will take hundreds of years. Therefore, it is necessary to regulate the issue of responsibility for environmental damage.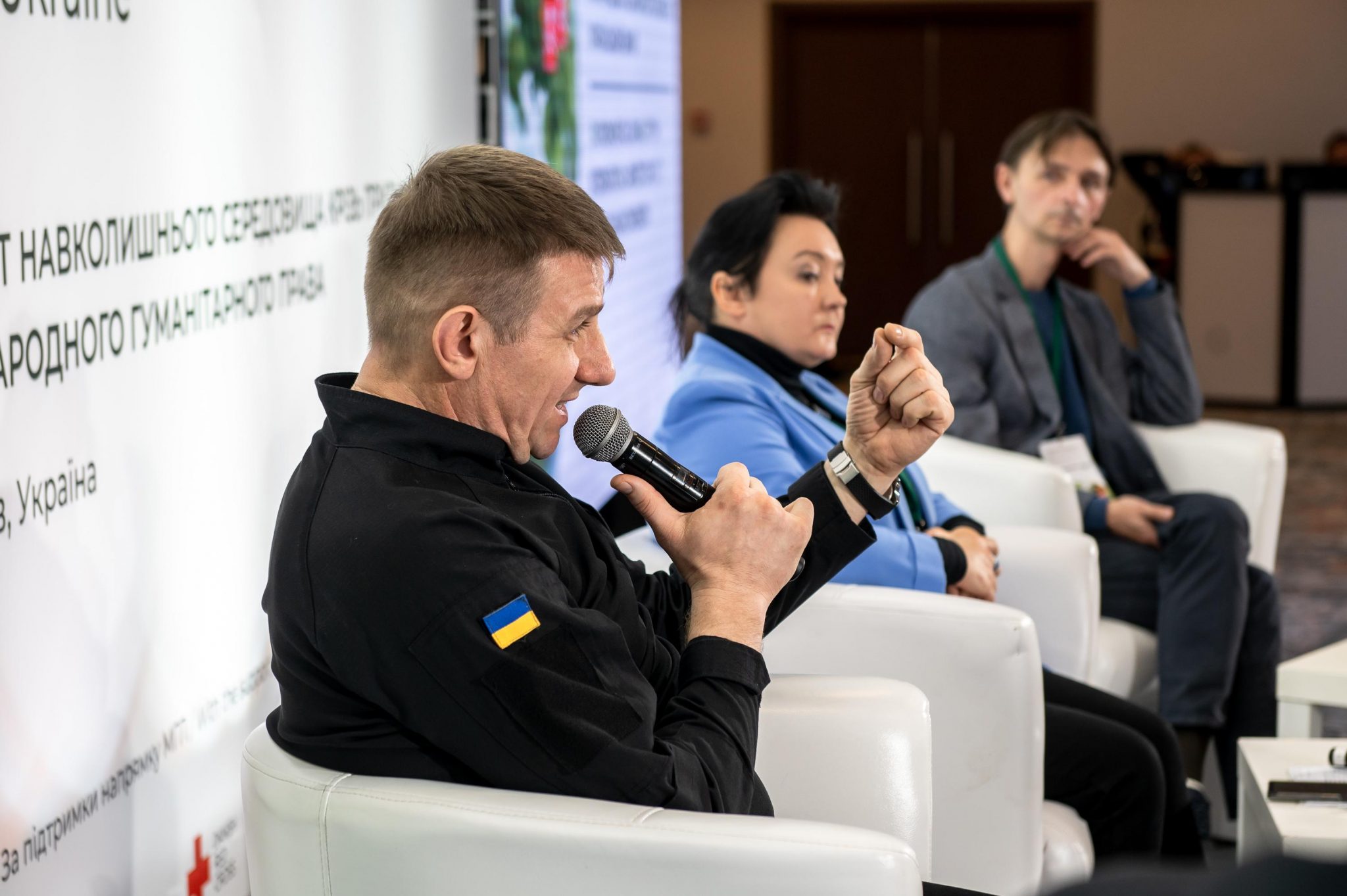 "To ensure future environmental safety, the procedure for bringing to justice those responsible for violating environmental protection standards in military conflict zones should be enshrined in national and international legislation. Improve the environmental monitoring system. Develop mechanisms for environmental restoration after armed conflicts", – he explained.
According to Serhii Dubovytskyi, the existing environmental agreements cannot provide compensation for environmental damage caused by russian aggression. That is why mechanisms for such compensation need to be created for this purpose.
"Besides directly compensating the injured party, such a compensation mechanism can reasonably be expected to further develop international legal means for environmental protection, as well as prevent and compensate for environmental damage caused by armed conflicts", – he concluded.
For reference: The international conference Environment protection through the lens of IHL was held in Lviv. The event organised by the Ukrainian Red Cross, brought together experts in the field of international humanitarian law, and became a platform for raising awareness of the damage caused to the ecosystem of Ukraine and the entire region.