Andrii Ziuz: The state's top leadership uses SOTA system in making managerial decisions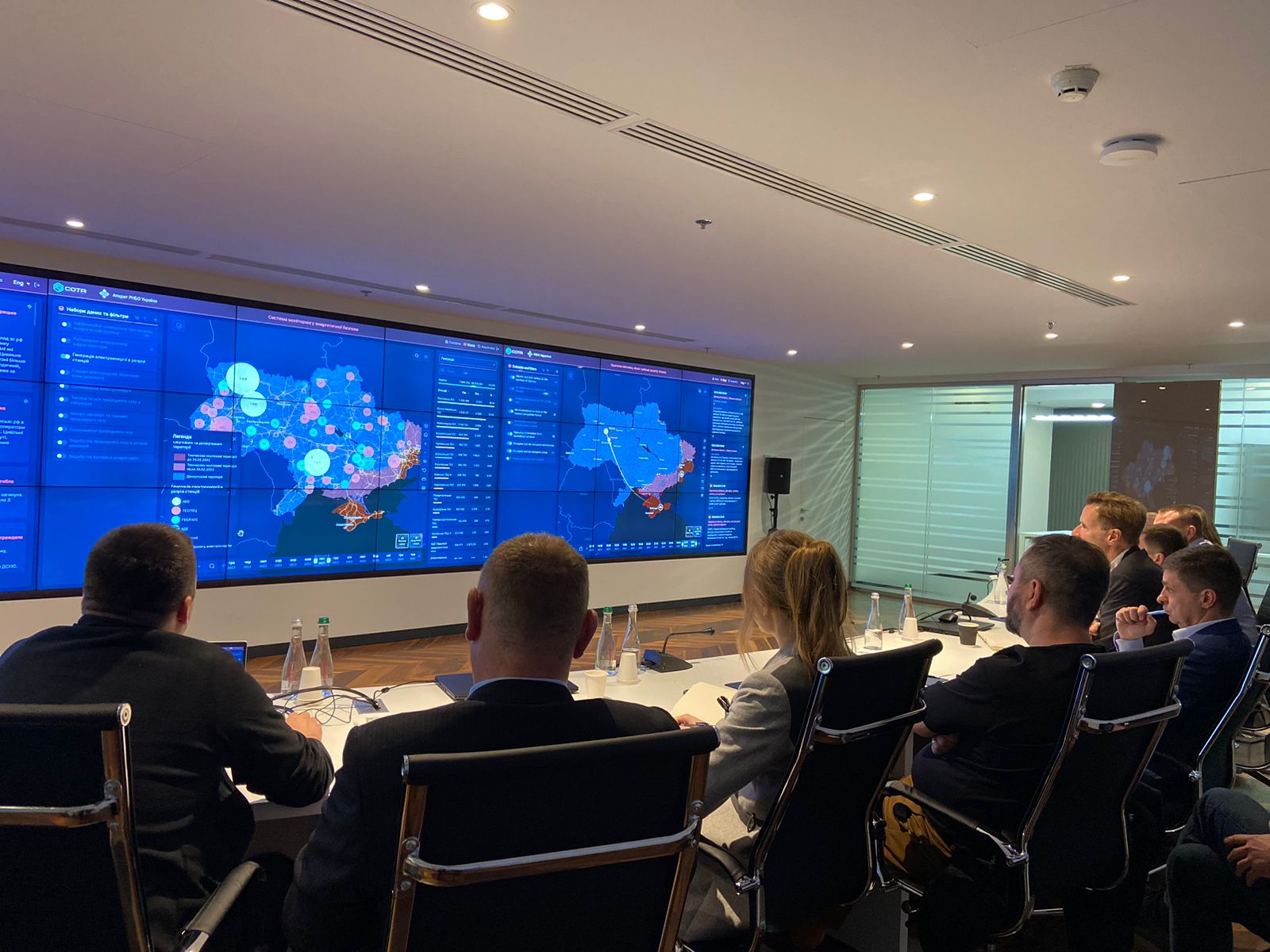 The SOTA information and analytical system is a modern tool for analysing and managing risks in the national security and defence domain. This was emphasised today, on 26 October, by Head of the Office of the National Security and Defence Council of Ukraine Andrii Ziuz at the meeting with the delegation of the European Union Advisory Mission for Civilian Security Sector Reform in Ukraine.
"We are talking about an effective tool with a high level of information security, used by the top leadership of the state in making managerial decisions", – underlined Andrii Ziuz.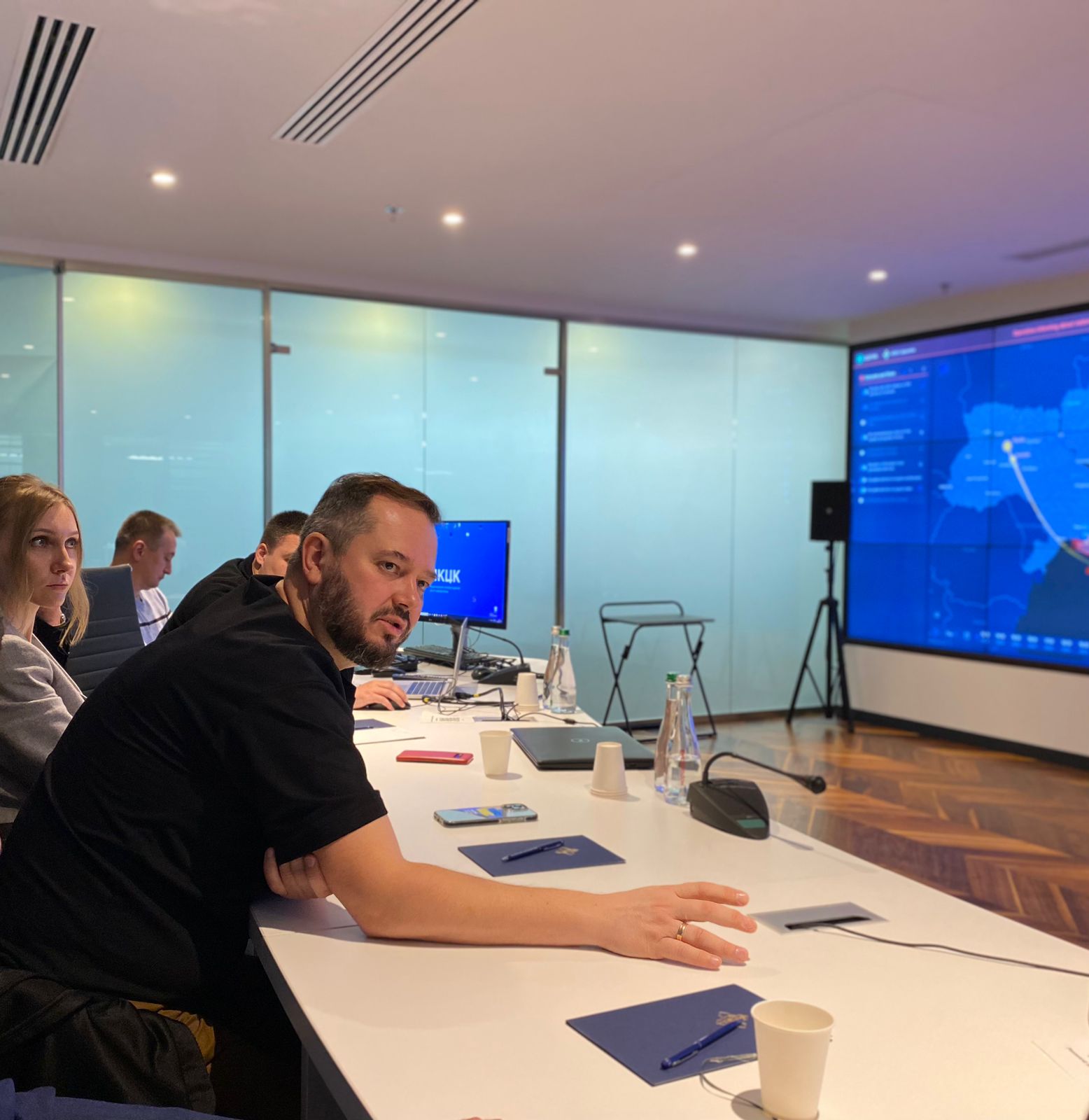 Presenting the system's capabilities, Head of the Office pointed out that all information coming from state registers is updated online. This allows not only to see the situation in retrospect but also to understand the current situation and make certain forecasts.
"The system enables us to monitor the state of affairs in various sectors and domains of our economy. In particular, we can see what is happening with subsoil, where and how much taxes have been paid, and who is specifically under sanctions. Also, we analyse military threats and risks – we monitor missile, UAV and air strikes, the operational situation on the front line, and control the supply of Western weapons. The emphasis is on precision, timeliness, and visual content", – Andrii Ziuz explained and added that national security covers all the domains.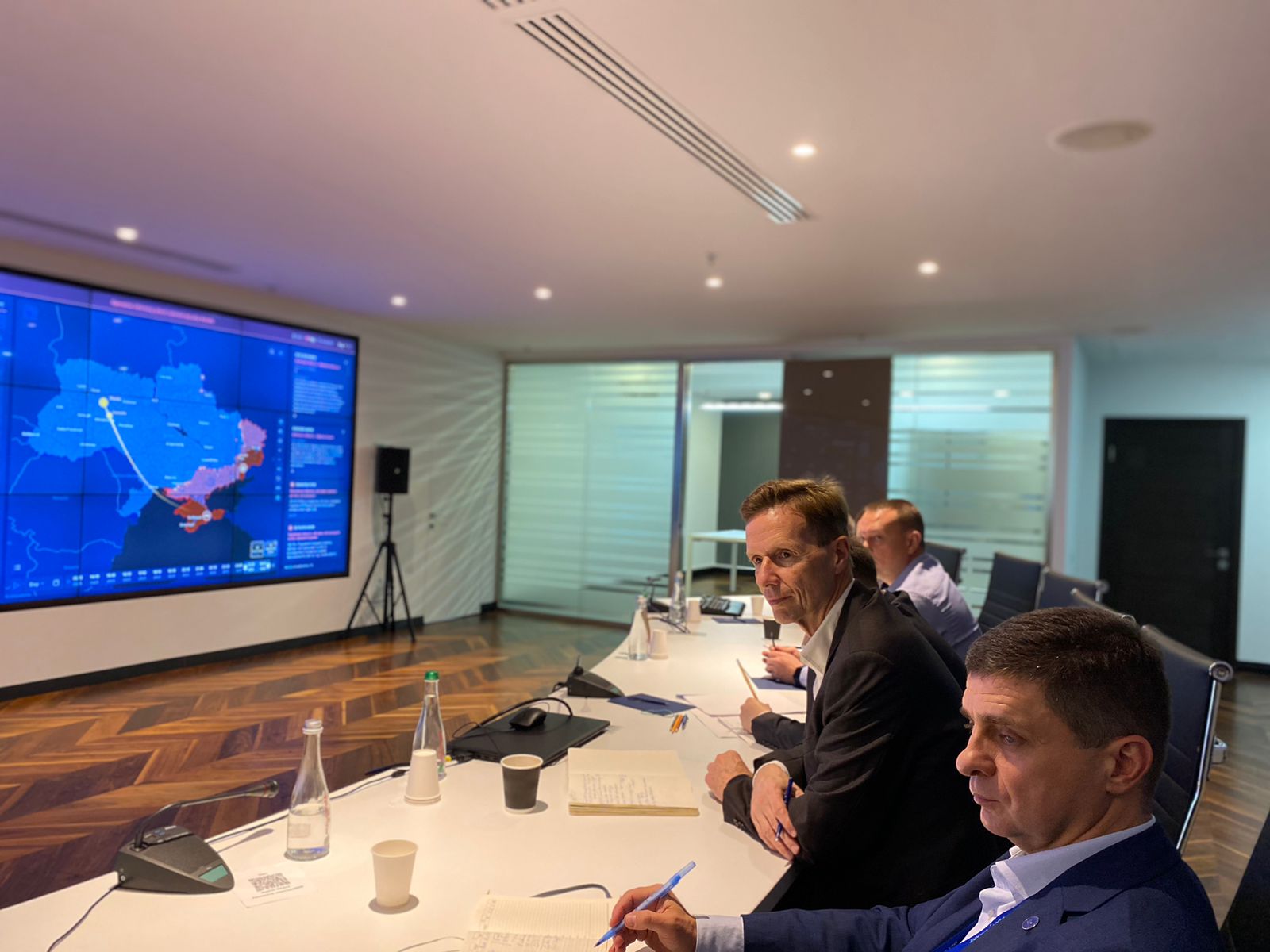 Head of the European Union Advisory Mission for Civilian Security Sector Reform in Ukraine Rolf Holmbo supported the initiative of developing the system, and stressed the possibility of the access to verified information for the state's top leadership, especially in wartime.
In the course of the meeting, the parties also discussed the cooperation between Ukraine and the European Union within the Advisory Mission.