Oleksiy Danilov: Ukraine will withstand, our Armed Forces led by the President are doing everything to ensure that Victory comes as soon as possible
Ukraine will withstand, our Armed Forces under the leadership of President Volodymyr Zelenskyy are doing everything to ensure that Victory comes as soon as possible. Secretary of the NSDC of Ukraine emphasized this on-air at the national telethon on Thursday.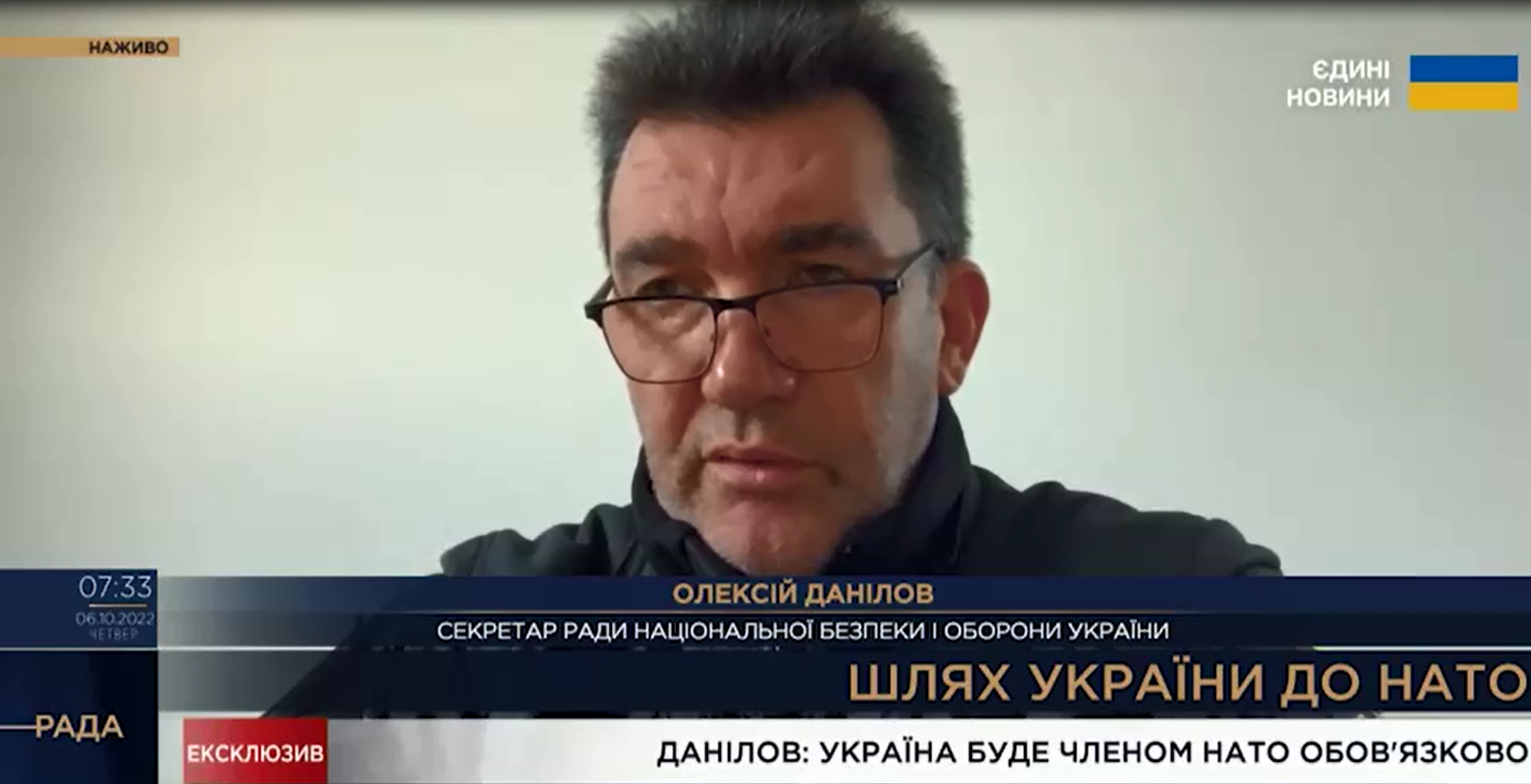 Mr. Danilov noted that the terms of the final de-occupation of the territories of Ukraine will depend on many factors, and not all of them can be predicted. At the same time, he expressed the opinion that in case of favorable weather conditions, it will happen "much sooner".
According to him, despite the fact that russian president putin has not abandoned the idea of ​​destroying Ukraine as a state, "we will endure, the country will succeed", it will definitely be rebuilt, and the aggressor country will pay for this.
Analyzing, at journalists' request, the course of mobilization in russia, Mr. Danilov noted that its announcement was "a big mistake for the political future of putin and the russian federation."
The NSDC Secretary pointed out that currently the number of citizens of draft age who left russia is twice the number of those mobilized, and many of those mobilized refuse to train and fight. "The number of those willing to fight against Ukraine is decreasing in geometric progression, - he said. - Today, when the war has touched every russian family, more and more russians visit Ukrainian websites to understand what is really happening. They are beginning to see the light".
According to the NSDC Secretary, it will soon become a problem for the russian authorities to try to destroy indigenous peoples in this way, whose representatives today are the largest among russian citizens mobilized for the war with Ukraine.
He also noted that there are already results of the Ukrainian program "I want to live", according to which russia's military are offered to surrender in a civilized way.