NSDC Secretary Oleksiy Danilov presented to U.S. Ambassador to Ukraine Bridget Brink the capabilities of the "COTA" IAS
Secretary of the National Security and Defense Council of Ukraine Oleksiy Danilov held a meeting with Ambassador Extraordinary and Plenipotentiary of the United States to Ukraine Bridget Brink.
During the meeting held in one of the situation centers, the parties discussed a range of issues of implementing practical steps of Ukrainian-American cooperation and the U.S.'s support of Ukraine in the security sphere on its way to victory in the aggressive war waged by the russian federation.
The NSDC Secretary expressed gratitude to the American side for comprehensive assistance to our state in its fight against the aggressor. According to him, the military and humanitarian assistance of the U.S. and its allies remains "vital for our victory".
Mr. Danilov presented to Ms. Brink the module of the "COTA" information-analytical system for monitoring the supply of weapons to Ukraine from partner countries, which was put into effect on February 24, this year. He emphasized that thanks to this module, all weapons provided by partners are under the strict control of the state "from the moment of crossing the border to distribution on the ground".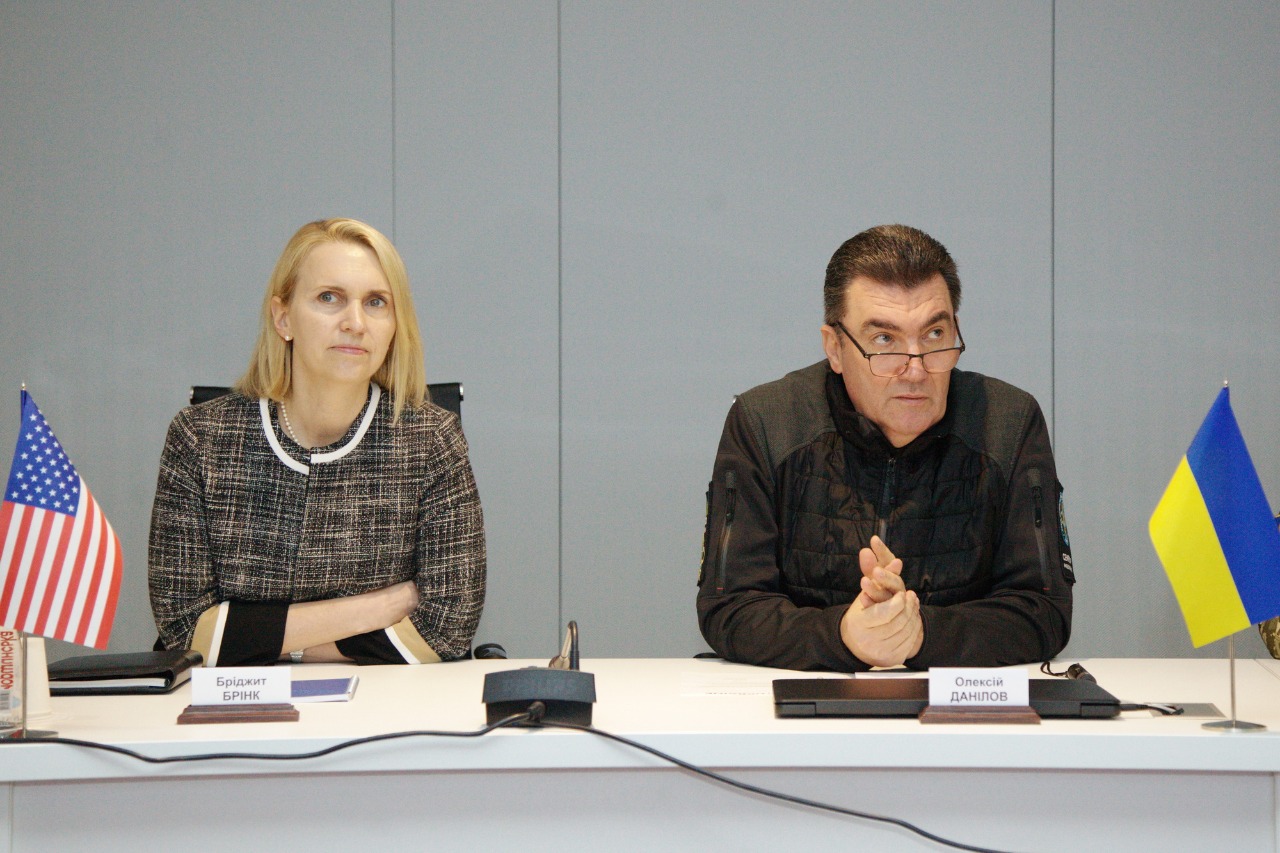 Moreover, the NSDC noted that the "COTA" system has a number of other modules that allow the state leadership to "understand the present situation and make forecasts for the future" based on verified data.
In her turn, Ms. Ambassador welcomed the initiative to develop a control system for the supply of Western military assistance. Ms. Brink expressed her belief in the importance of resolute support for Ukraine and strengthening its capabilities to effectively defend itself, and also assured of the readiness to facilitate the intensification of military, humanitarian and other aid so that our state wins the war with the russian aggressor.