Secretary of the NSDC of Ukraine Oleksiy Danilov met with the EUAM delegation
Secretary of the National Security and Defense Council of Ukraine Oleksiy Danilov held a meeting with a delegation of the European Union Advisory Mission to Ukraine (EUAM) headed by Antti Hartikainen.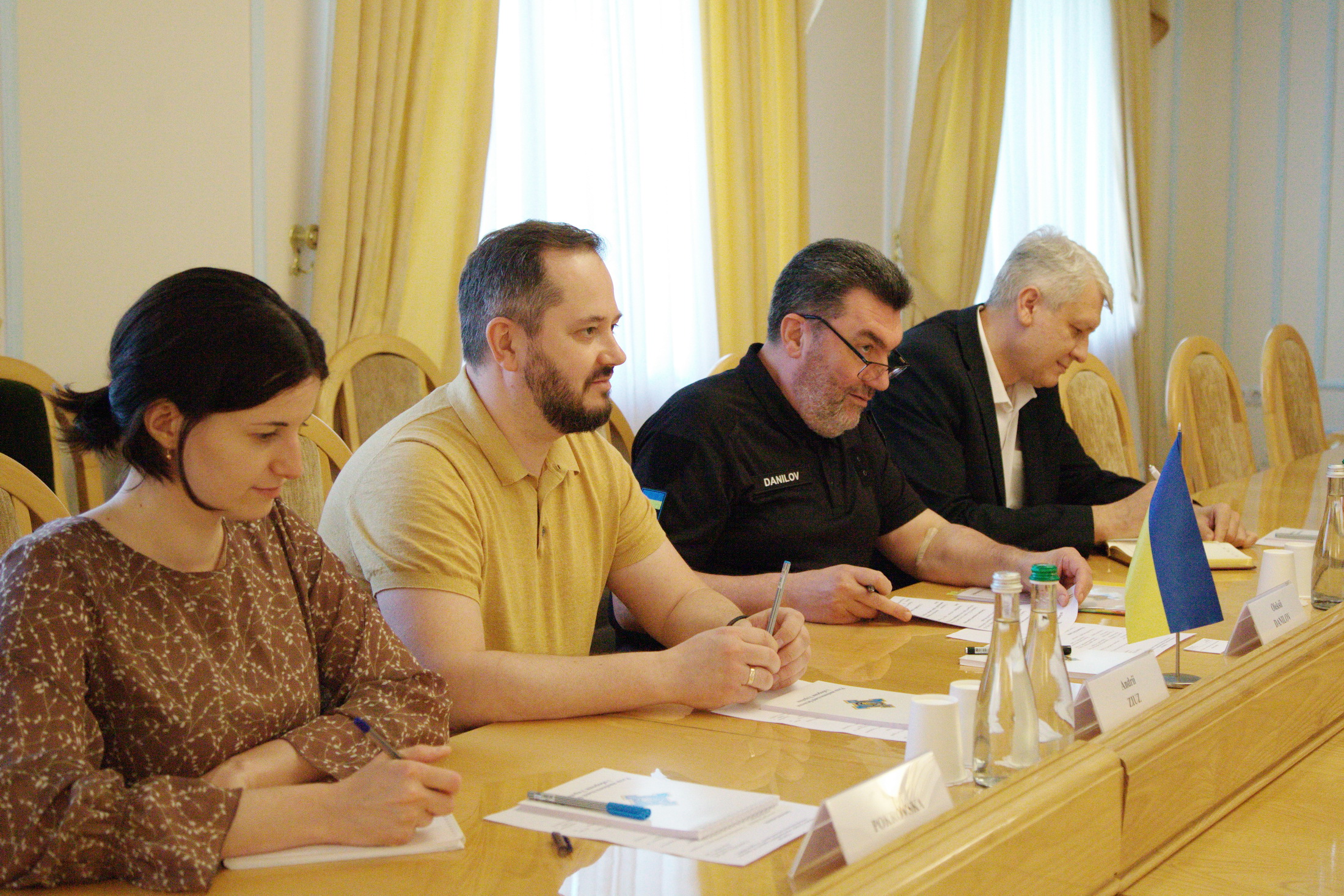 During the meeting, the parties discussed a wide range of issues of cooperation between Ukraine and the European Union in the EUAM framework, focusing on cooperation in cybersecurity, border cooperation between Ukraine and EU member states, and investigation of war crimes committed by russia in Ukraine.
Mr. Danilov expressed his gratitude to the mission for helping Ukraine on its European integration path. "Joining the EU community is enshrined in our Constitution", - he said voicing hope that Ukraine would receive EU candidate status during the EU summit on June 23-24, this year.
According to the NSDC Secretary, "these times are fundamental for the future of Europe" because "the future of a civilized democratic world depends on Ukraine's victory in the war".
Mr. Danilov stressed the importance of cooperation in the field of cybersecurity. "Ukraine is now a member of the NATO Cooperative Cyber Defence Centre of Excellence, and cooperation here should be maximized", - he noticed. Also, in his opinion, more active cooperation is needed in the issue of combatting the spread of disinformation by the aggressor state.
The parties paid particular attention to the issue of speeding up customs procedures during the transportation of goods from the EU to Ukraine and vice versa by involving the EUAM representatives in the work of the European Commission's "Solidarity Lanes" project.
In his turn, Mr. Hartikainen informed the Ukrainian side about the results of the EUAM's activities since the outbreak of russia's full-scale invasion. The EUAM Head also expressed readiness to further provide Ukraine with the necessary assistance in particular areas, as well as to deepen practical cooperation with the NSDC Staff within the framework of specific projects.