For the first time, the Ukrainian delegation took part in the meeting of the CCDCOE Steering Committee
For the first time, the Ukrainian delegation took part in a meeting of the Steering Committee of the NATO Cooperative Cyber Defense Centre of Excellence (CCDCOE), which took place on 30 May in Tallinn. Ukraine's application to join the CCDCOE was submitted by the National Cybersecurity Coordination Center at the NSDC of Ukraine in August last year. On March 4, 2022, it was unanimously supported by all members of the Steering Committee. The preparation of a technical agreement on accession, which formalizes Ukraine's participation, is currently underway.
Ukraine's accession to the CCDCOE is a significant achievement for our country in terms of strengthening international cooperation in the field of cybersecurity and cyber defense, as well as an important step towards Ukraine's NATO membership.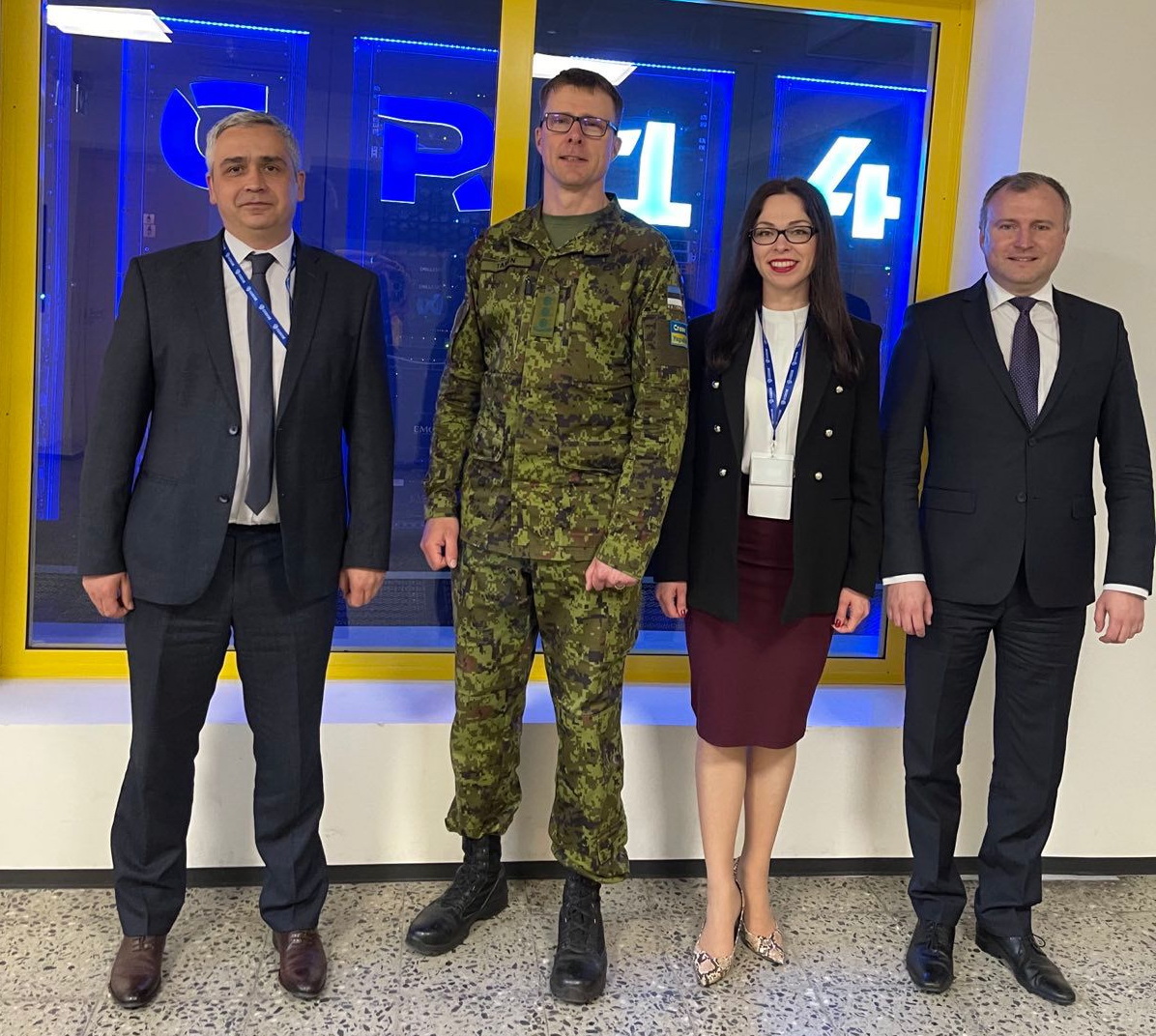 In her speech, Head of the Information Security and Cybersecurity Service of the NSDC Staff, the NCSCC Secretary Natalia Tkachuk expressed her gratitude to the members of the Steering Committee for supporting Ukraine, noticing that the CCDCOE has demonstrated unity on this issue, despite that Ukraine's accession was not so clear-cut for individual members.
Earlier, Ukraine's application for membership was blocked by some countries.
Ms. Tkachuk stressed that raising Ukraine's flag in the CCDCOE became an important sign for our country in the development of cyber defense capabilities, and expressed hope that the CCDCOE decision will be an example for other international organizations, including NATO, EU, and UN that will be able to properly prioritize, without any political reservations, support for Ukraine, which now means upholding international security and the fundamental values of the entire democratic world.