Oleksiy Danilov: Powerful, capable, protected communities are our priority
Powerful, capable, protected communities are our top priority. Secretary of the National Security and Defense Council of Ukraine Oleksiy Danilov stressed this at a press conference within the National Forum "Safe and Capable Communities of the Future", organized by the NSDC Staff together with the Association of Small Towns of Ukraine under the patronage of the President of Ukraine.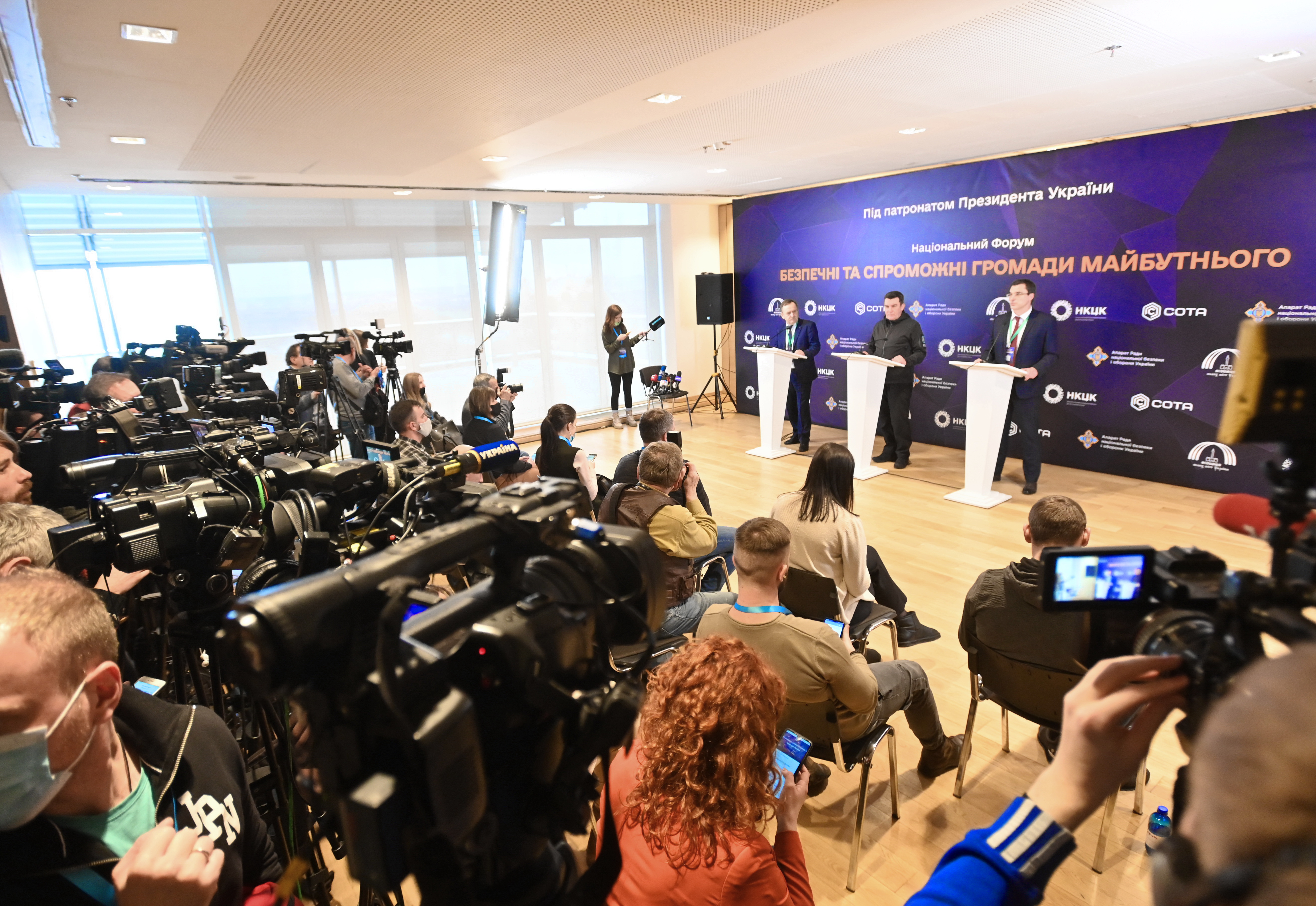 Mr. Danilov reminded that today there are 1469 communities in the country. Their development, he said, is one of the "absolute priorities" of President of Ukraine Volodymyr Zelenskyy's policy, emphasizing that "there are no large or small communities" for the Head of State.
The NSDC Secretary also reminded that from January 1 this year, the Law of Ukraine "On National Resistance" has been enacted in Ukraine, which provides for the establishment and functioning of the territorial defense system on the ground. "This is the key to our security", - he underscored.
Head of the Association of Small Towns of Ukraine and Deputy Minister for Reintegration of the Temporarily Occupied Territories of Ukraine Pavlo Kozyrev called the NSDC's attention to decentralization issues "very important". "The issue of national resilience is the number one issue on the agenda, which cannot be separated from the issue of community resilience and their capacity", - Mr. Kozyrev said.
Deputy Minister for Communities and Territories Development of Ukraine Vyacheslav Nehoda noticed that today's Forum is "a continuation of the changes that are taking place in the context of decentralization". "Our common task is to resolve issues important for local self-government before the next local elections, - he said. - The ideology of decentralization is capable communities that can develop effectively".