Oleksiy Danilov informed about the results of the NSDC meeting
The National Security and Defense Council of Ukraine at a meeting chaired by President of Ukraine Volodymyr Zelenskyy on Monday considered measures to ensure national security from internal and external threats, the current state of the economy, energy, countering the coronavirus pandemic, and more.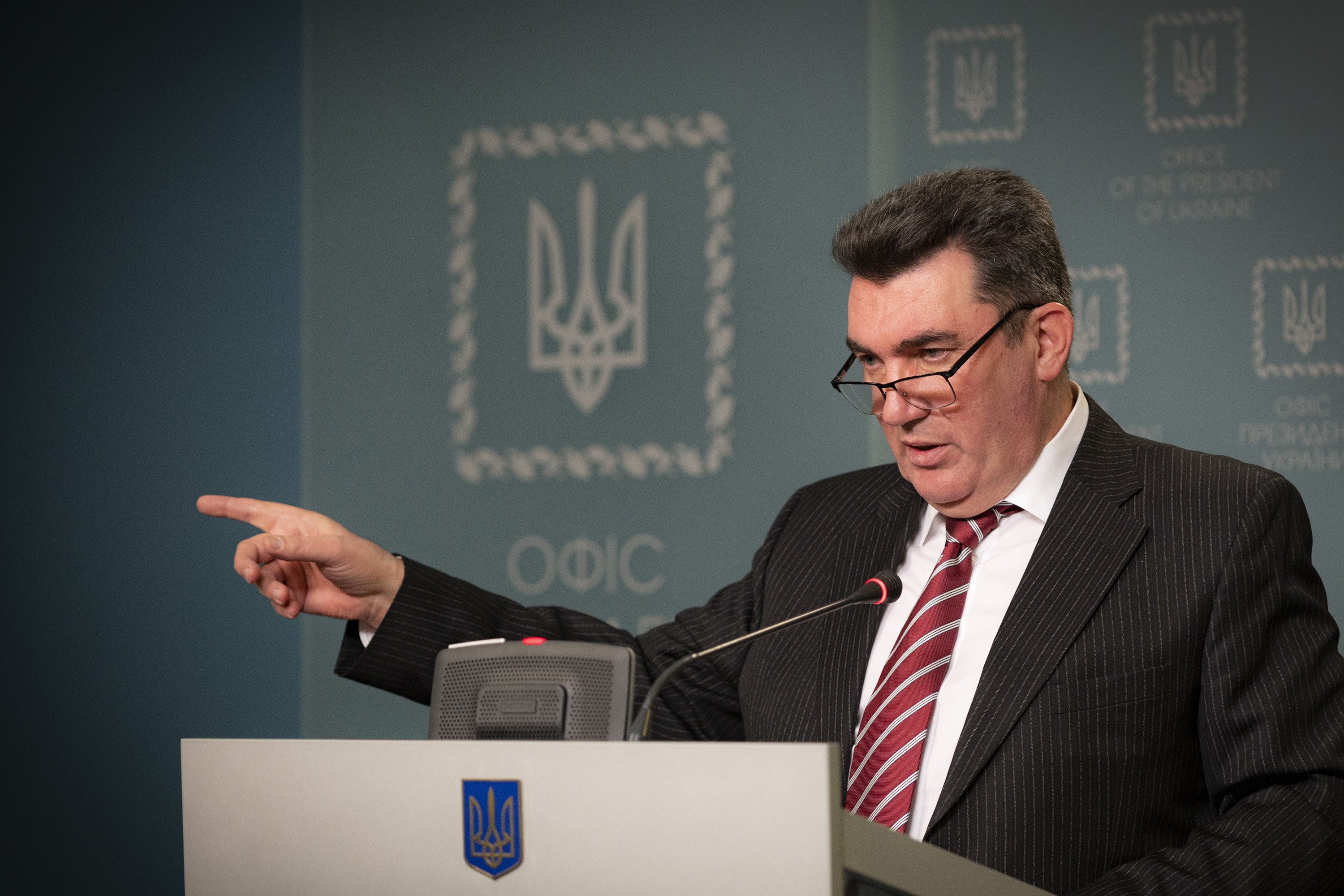 Secretary of the NSDC of Ukraine Oleksiy Danilov reported this at a briefing after the meeting.
The NSDC Secretary noted that "a lot of paramilitary fiction has been appearing in the media recently in our country".
He stressed that the situation is difficult but fully controlled, and there is no reason to panic. "I would very much ask everyone to keep calm, - Mr. Danilov said. - Our Armed Forces are able to strike back if necessary. There is nothing new for us in what is happening today".
"There is no rush, no emergencies or noisy firefighting, but calmness and concentration, - he added. - Calmness that the government should provide to the population, and concentration in the activities of the government itself to ensure national security in all areas".
The NSDC Secretary said that Head of the State Border Guard Service of Ukraine Serhiy Deineko, Head of the Main Intelligence Directorate of the Ministry of Defense of Ukraine Kyrylo Budanov, Head of the Foreign Intelligence Service of Ukraine Oleksandr Lytvynenko presented reports at the meeting. On the occasion, Mr. Danilov highly praised the work of Ukrainian intelligence officers and congratulated them on their professional holiday: "They work very well, we receive information that is very important for our country".
Minister of Defense of Ukraine Oleksiy Reznikov presented a report on the implementation of the law on the foundations of national resistance. A report of Commander-in-Chief of the Armed Forces of Ukraine Valeriy Zaluzhny on the readiness of the Armed Forces to perform tasks to protect our country was also heard.
Minister for Foreign Affairs of Ukraine Dmytro Kuleba reported on the position of Ukraine's international partners. Head of the Security Service of Ukraine Ivan Bakanov and Minister of Internal Affairs of Ukraine Denys Monastyrskyi reported on the internal security situation.
Prime Minister of Ukraine Denis Shmyhal reported on the state of affairs in the economy, Minister of Energy of Ukraine Herman Galushchenko – on the situation in the energy sector. Minister of Health of Ukraine Viktor Lyashko informed about the measures taken to counter the COVID-19 epidemic.
Chairman of the State Service of Special Communications and Information Protection Yuriy Shchyhol informed about the results of the localization of the cyberattack on government web resources, which took place on the night of January 14.