Secretary of the NSDC of Ukraine Oleksiy Danilov met with Ambassador of Sweden to Ukraine Tobias Thyberg
Secretary of the National Security and Defense Council of Ukraine Oleksiy Danilov held a meeting with Ambassador Extraordinary and Plenipotentiary of the Kingdom of Sweden to Ukraine Tobias Thyberg.
During the meeting, the parties discussed the current security situation in the world and the region, in particular, in the context of the aggravation of the so-called migration crisis on the Polish-Belarusian border and the escalation of Russia's hybrid aggression.
Analyzing the security situation in the East of Ukraine, Mr. Danilov stressed that Ukraine's position remains unchanged: Russia must withdraw troops from the temporarily occupied territories and return control of the Ukrainian-Russian border to Ukraine.
To the NSDC Secretary's belief, Russia builds up troops along the Ukrainian border not only to aggravate the situation in Ukraine. "This is not just a question of Ukraine. Russia's number one task is to destabilize the whole Europe, to shatter the unity of the EU as much as possible", - he said.
Mr. Danilov emphasized that Ukraine will not allow a repeat of the situation in 2014 and will be able to adequately repel the aggressor. "They will never win here, no one is waiting for them here. Our people are free and able to give an adequate answer to the aggressor", - he noted.
According to the NSDC Secretary, the escalation of Russian aggression is taking place not only in the military sphere, but also includes attempts to destabilize the energy sector, cripple the internal situation through agents of influence.
In this context, he stressed that Ukraine "is developing its response in all directions". "The key to victory is not just a powerful military component. When the whole society resists, the enemy will have zero chances to win", - he said, noting the similarity of the Ukrainian concept of building democratic resilience with the Swedish concept of total defense.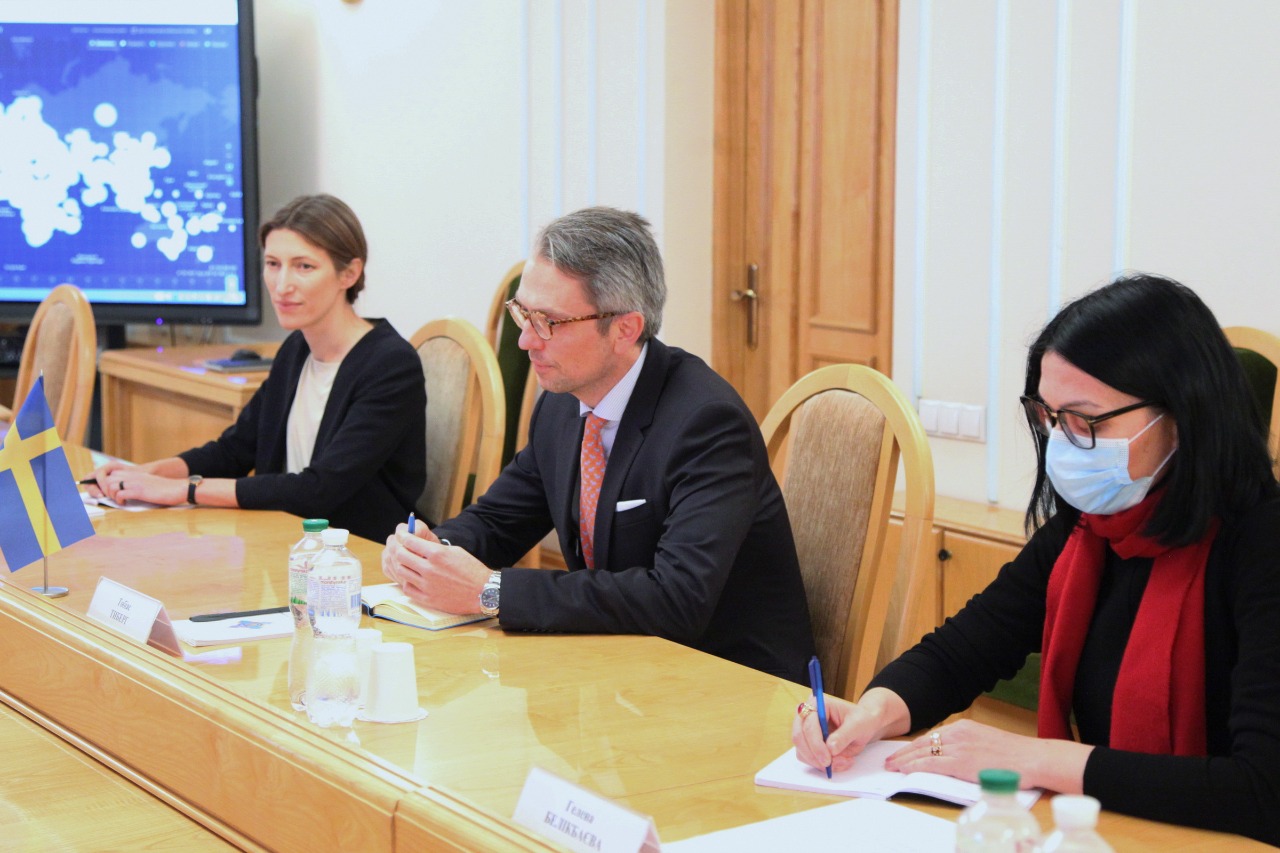 The NSDC Secretary also stressed the importance of unity and intensification of the efforts of the democratic world community to prevent further escalation of Russian aggression.
In his turn, Mr. Ambassador noticed that Sweden will continue to support Ukraine in its struggle to restore territorial integrity and sovereignty over the temporarily occupied territories. Mr. Thyberg also expressed readiness to further provide comprehensive support to our state and expand bilateral cooperation.