Secretary of the NSDC of Ukraine Oleksiy Danilov met with the U.S. Senate delegation
The Ukrainian delegation led by Secretary of the National Security and Defense Council of Ukraine Oleksiy Danilov, who participates in the Halifax International Security Forum, met with Jeanne Shaheen, Member of the U.S. Senate Committee on Foreign Relations and Chairman of the Subcommittee on European and Regional Security Cooperation.
The meeting was also attended by Jim Risch, Co-Chairman of the Senate Committee on Foreign Relations, Tim Kaine, Member of the Committee on Foreign Relations and the Committee on Armed Services, Chris Coons, Member of the Committee on Foreign Relations and the Committee on Appropriations, Joni Ernst, Member of the Committee on Armed Services, and Roger Wicker, the U.S. Helsinki Commission Co-Chairman.
The parties discussed the current security situation in Ukraine and the world, paying special attention to Russia's troops' build-up on the Ukrainian border.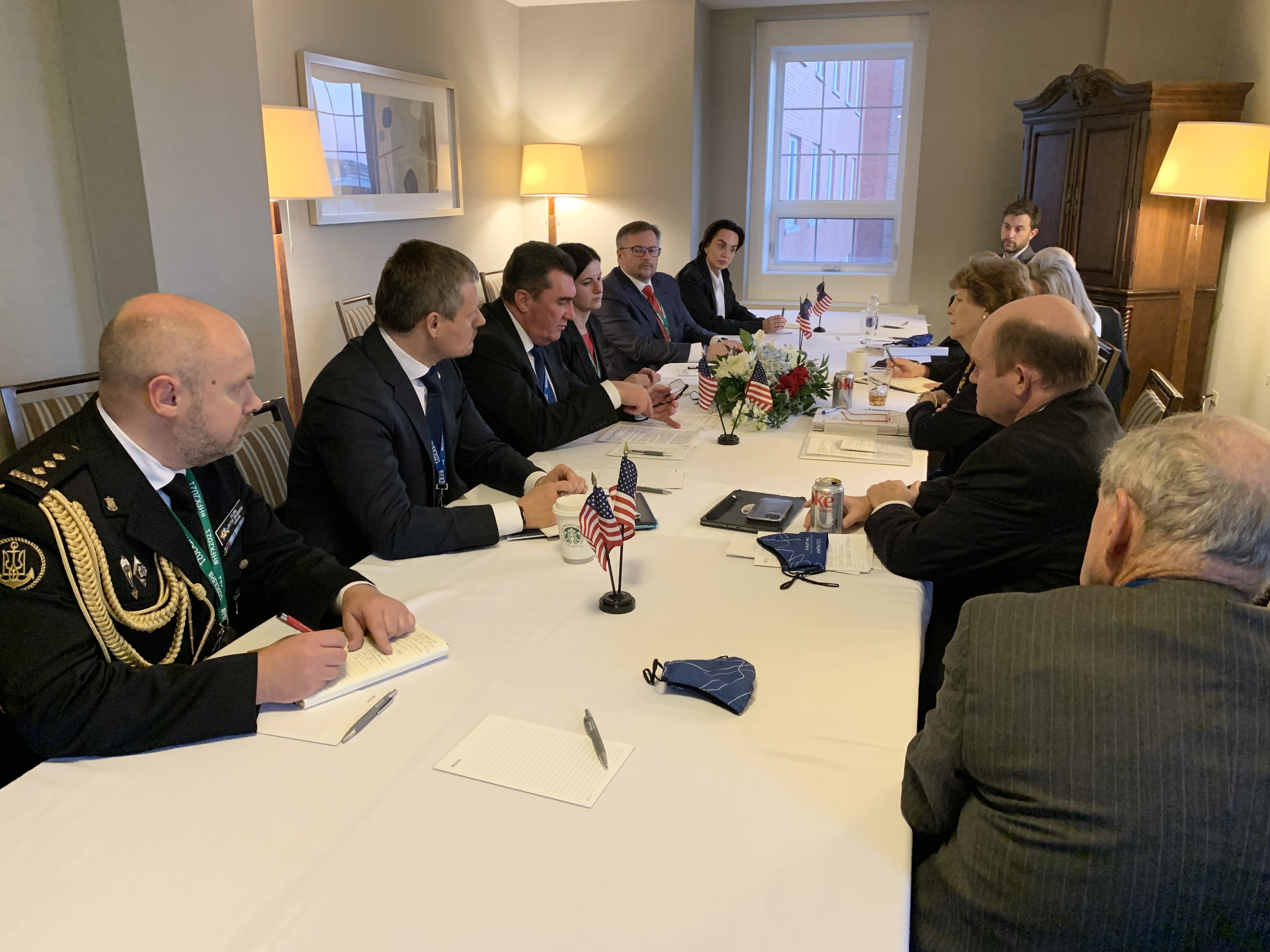 At the same time, he stressed that the Russian leadership "understands only the language of force", so it is important for Ukraine to have the support of true partners, primarily the United States, Canada, and the United Kingdom.
Mr. Danilov expressed his gratitude to the U.S. side for the assistance provided to Ukraine, including in the military sphere, noticing that "real support and assistance cannot always be measured in money". "Joint military exercises and the work of foreign military instructors in Ukraine, in addition to the supply of weapons and countermeasures in the information space, help get a cumulative effect", - he said.
Deputy Head of the Office of President of Ukraine Roman Mashovets, in turn, noted that military equipment and weapons play an important role at the tactical level. At the same time, in his opinion, U.S. sanctions against the close entourage of President Putin and related companies, counteracting information, and cyberattacks by Russia are equally important.
According to the report, the issue of launching the Nord Stream 2 gas pipeline was also raised at the meeting. Danilov reiterated that this project is not economic: "It is Russia's energy weapon against Ukraine and the whole of Europe."
The U.S. side assured of the United States' unwavering bipartisan support for Ukraine on its path to restoring territorial integrity and sovereignty over the temporarily occupied territories, adding that the U.S. is ready to further provide Ukraine with the necessary assistance to counter Russia's hybrid aggression.
The Ukrainian side on the meeting was also represented by Deputy Minister of Defense Anatoliy Petrenko, Chargé d'Affaires, a.i. of Ukraine in Canada Andriy Bukvych, Defense Attaché, Colonel Viktor Siromaha.