Secretary of the NSDC of Ukraine Oleksiy Danilov met with representatives of the Ukrainian World Congress
Secretary of the National Security and Defense Council of Ukraine Oleksiy Danilov held a meeting with representatives of the Ukrainian World Congress (UWC), chaired by UWC President Paul Grod.
During the meeting, the prospects of cooperation in combating Russian hybrid aggression, in particular, in the information sphere, were discussed. An exchange of views took place on the internal situation in Ukraine in the context of Russian aggression, the course of reforms, and support for our country in the international arena.
The meeting also covered the danger of Nord Stream 2 for Ukraine and Europe as a whole.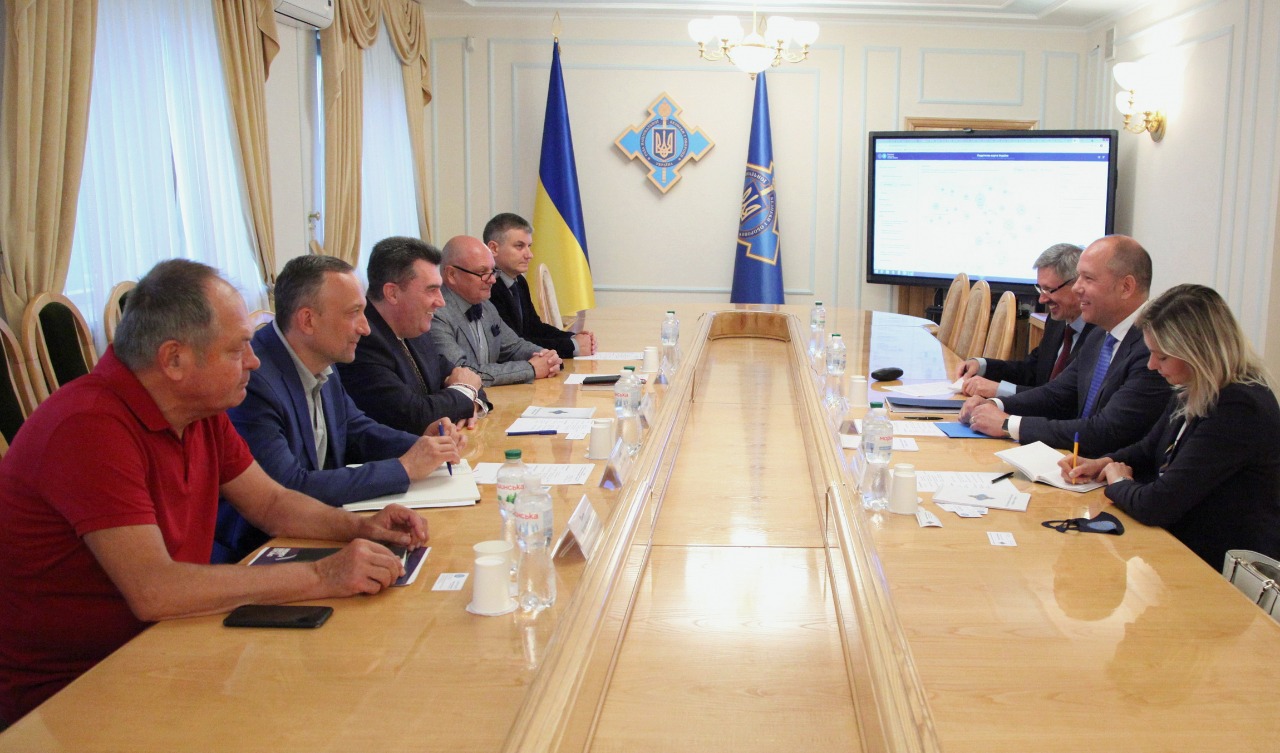 "Russian aggression is a challenge to the whole world. But the temporarily occupied territories of Crimea, parts of Donetsk and Luhansk regions will definitely return under Ukraine's control", - the NSDC Secretary stated.
In his turn, the UWC President noted that the Congress is conducting active outreach activities and making every effort to support Ukraine, in particular its European and Euro-Atlantic aspirations, and to counter Russian propaganda. "We strive to build the "Ukrainian world" as opposed to the "Russkiy Mir", - Mr. Grod said.
He also expressed the UWC's readiness to engage in explaining Ukraine's sanctions policy abroad, noticing that Congress supports the imposition of sanctions and welcomes the launch of the Crimea Platform.
Mr. Danilov expressed his gratitude to the UWC for its support and proactive stance on defending Ukraine's interests abroad.