Secretary of the NSDC of Ukraine Oleksiy Danilov discussed Ukrainian-American cooperation with Chairman of the U.S. House Armed Services Committee Adam Smith
On Monday, August 16, Secretary of the National Security and Defense Council of Ukraine Oleksiy Danilov met with members of the U.S. House of Representatives Committee on Armed Services headed by Chairman of the Committee Adam Smith.
Mr. Danilov expressed gratitude for the assistance provided to Ukraine by the United States in the security sphere, which, according to him, is vital for Ukraine and significantly strengthens the state's ability to counter Russian aggression.
During the meeting, the parties discussed a wide range of issues, in particular, related to specifying the current needs of Ukraine in the military sphere.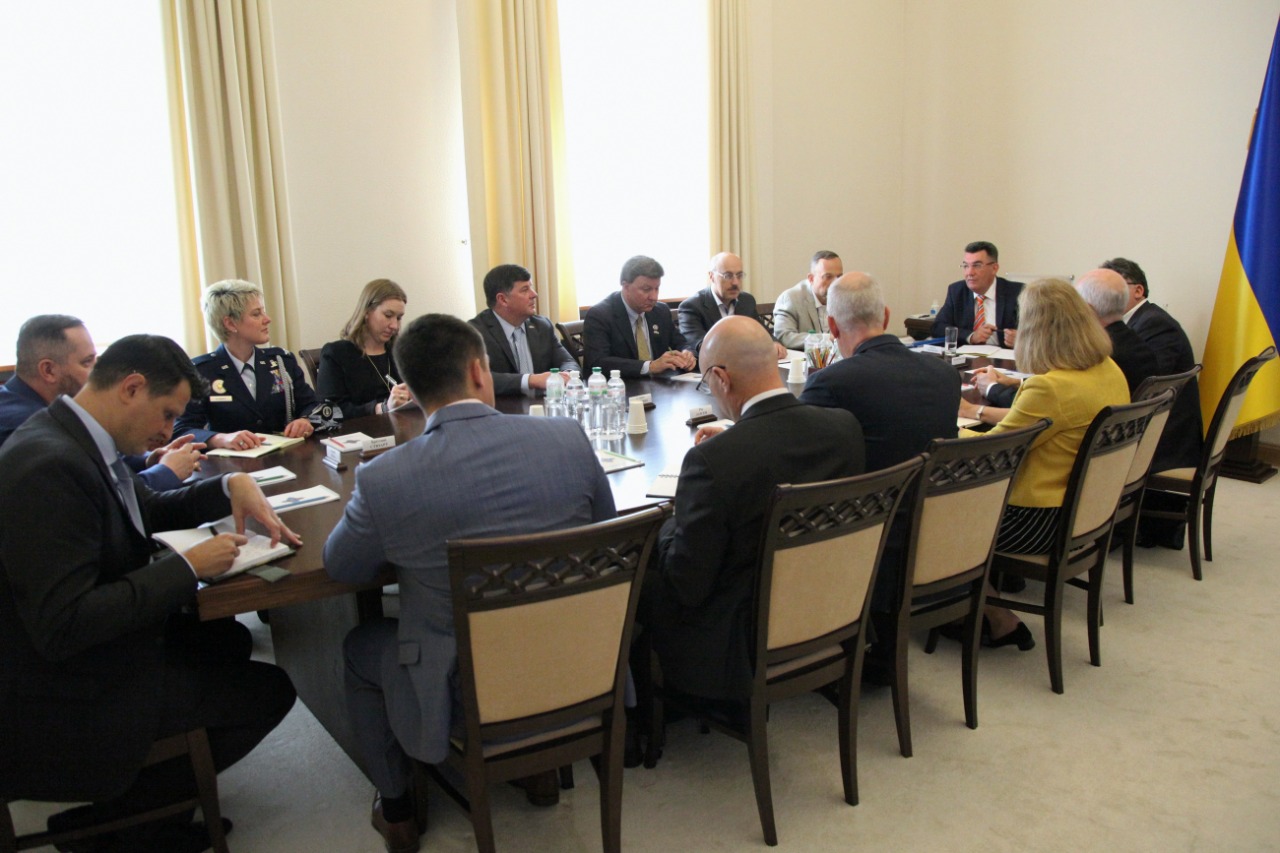 The NSDC Secretary paid particular attention to the issue of cyberweapons, noting that they are becoming the "number one weapon" in modern wars and in the future. He stressed that cybersecurity is a key component of national security.
Members of the Committee Michael Rogers, Rick Larsen, Stephen Palazzo and Paul Arcangeli, Chief of Staff of the Committee, as well as Chargé d'Affaires a.i. of the United States in Ukraine Kristina Kvien.
In early August, Ukraine formally applied for membership in the NATO Cooperative Cyber Defense Centre of Excellence (CCDCOE), so the NSDC also addressed the Chairman of the U.S. House Armed Services Committee with a request to assist in considering the application.