Ukraine honors the memory of the Kruty Heroes
President of Ukraine Volodymyr Zelenskyy took part in the ceremony of honoring the memory of the Kruty Heroes, the Presidential press service reports. Secretary of the NSDC of Ukraine Oleksiy Danilov, Chairman of the Verkhovna Rada Dmytro Razumkov, Prime Minister Denys Shmyhal and Head of the Office of the President of Ukraine Andriy Yermak participated in the ceremony.
The Head of State laid flowers to the Kruty Heroes memorial cross at Askold's Grave in Kyiv.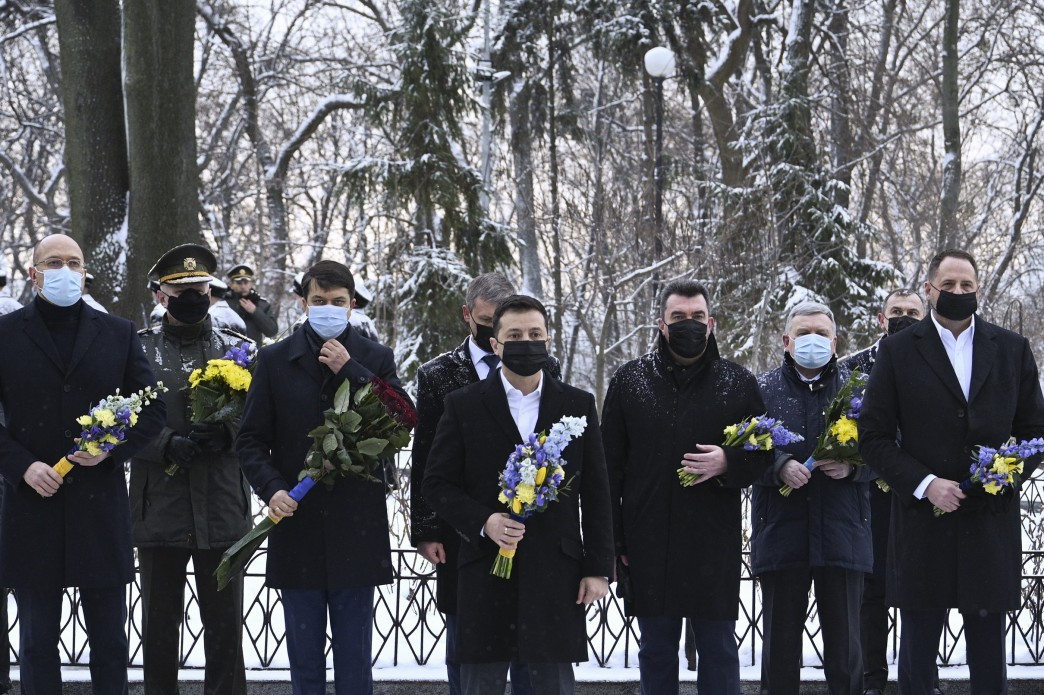 A moment of silence was held in memory of the victims. After that, the National Anthem of Ukraine was played. Guards of honor saluted with personal weapons and marched solemnly near the memorial cross.
The President also put lanterns to the graves of the Hero of Ukraine Oleksandr Klitynsky, who died in the Trade Union Building during the Revolution of Dignity, and Markiyan Paslavsky, the Knight of the Order of Danylo Halytsky who died in the battle of Ilovaisk.
"Today Ukraine faces the same threat as a hundred years ago. The defenders of the state performed essentially the same task in the Kruty battle as the military are carrying out now near Marinka. However, the conditions are different - now we are really stronger. Our dreams are a little different because we have a lot of things that previous generations did not dare to think about in 1918", - the Head of State said.
The President called not to forget today, during the political confrontations, about the honor and sincerity, with which Ukrainians defended and are defending their state - whether near Kruty or in Donbas.