Oleksiy Solovyov visited the Kharkiv clinical multi-field hospital № 17 of the Kharkiv City Council
On February 11, 2022, Deputy Secretary of the National Security and Defense Council of Ukraine Oleksiy Solovyov, within a working trip to Kharkiv, visited the Communal enterprise of health care "Kharkiv clinical multi-field hospital № 17 of the Kharkiv City Council", which is a support medical institution for hospitalization of patients with COVID-19.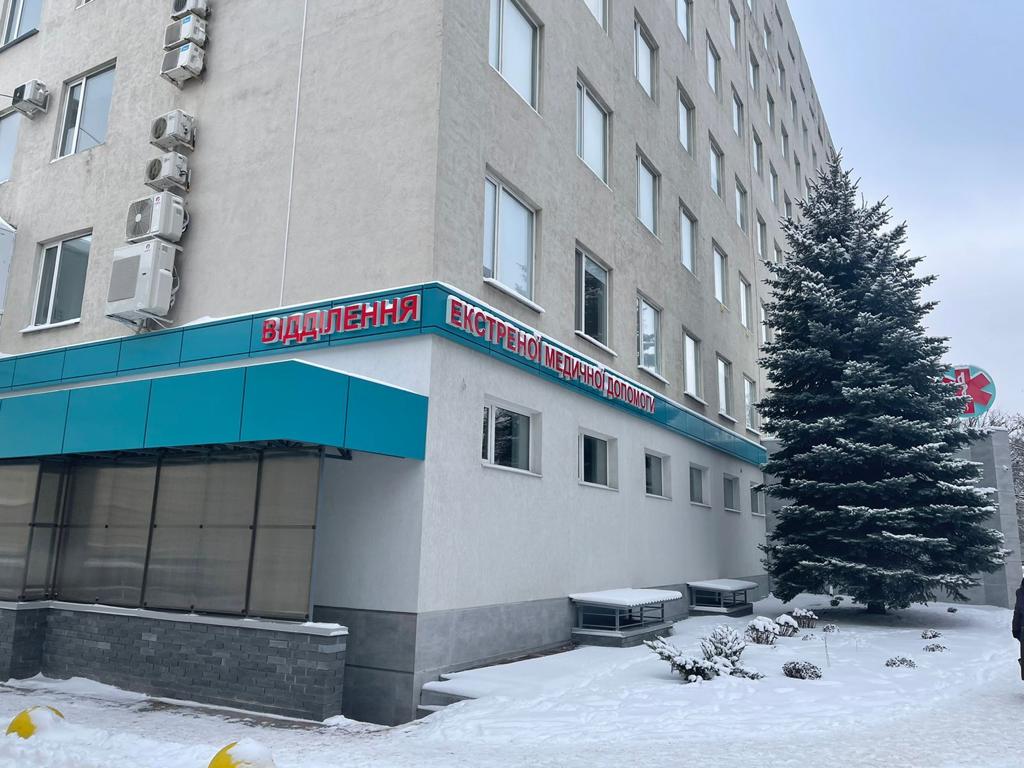 In the Kharkiv clinical multi-field hospital № 17 of the Kharkiv City Council, Mr. Solovyov met with Director of the health department of the Kharkiv City Council Yuriy Sorokolata, heads of departments of the hospital, the hospital administration headed by Director Dmytro Cherepov. During the meeting, they discussed current issues of the institution and the medical industry, issues and features of its operation during the COVID-19 epidemic.
Mr. Solovyov inspected the hospital admissions unit with the new emergency center, build within the "Large Construction" program, the traumatology department, the department and intensive care unit for the treatment of patients with COVID-19, and the diagnostic center. He also spoke with patients receiving treatment for acute respiratory disease COVID-19.
The participants of the meeting paid special attention to the inspection of the unfinished construction site near the hospital and expressed hope that a powerful multifunctional complex for children with a high-tech polytrauma center could be created on its basis soon.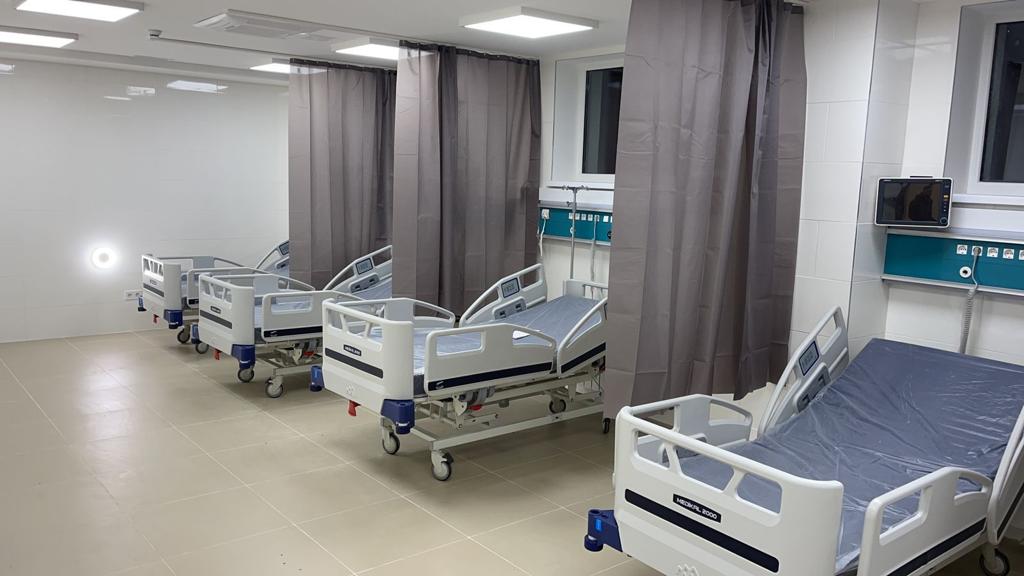 Oleksiy Solovyov distinguished the institution's high level of management and patient-oriented approach, good living conditions, high professionalism of doctors and junior specialists with medical education, which generally indicates a sufficient level of competitiveness of the hospital and the institution's willingness to work in the conditions of reforming the financing of the medical sector.
During the meeting, each and every doctor and junior specialist with medical education confirmed receiving salaries for January 2022 in the amounts determined by the Decree of the President of Ukraine of 18.06.2021 № 261 "On measures to increase the competitiveness of health care institutions and provide additional guarantees for medical workers".