Serhiy Demedyuk took part in the CYBERSEC Global 2022 forum
Deputy Secretary of the National Security and Defense Council of Ukraine Serhiy Demedyuk took part in the panel discussion "Cyber deterrence – can it prove useful in the next crisis?" within the CYBERSEC Global 2022 forum (online).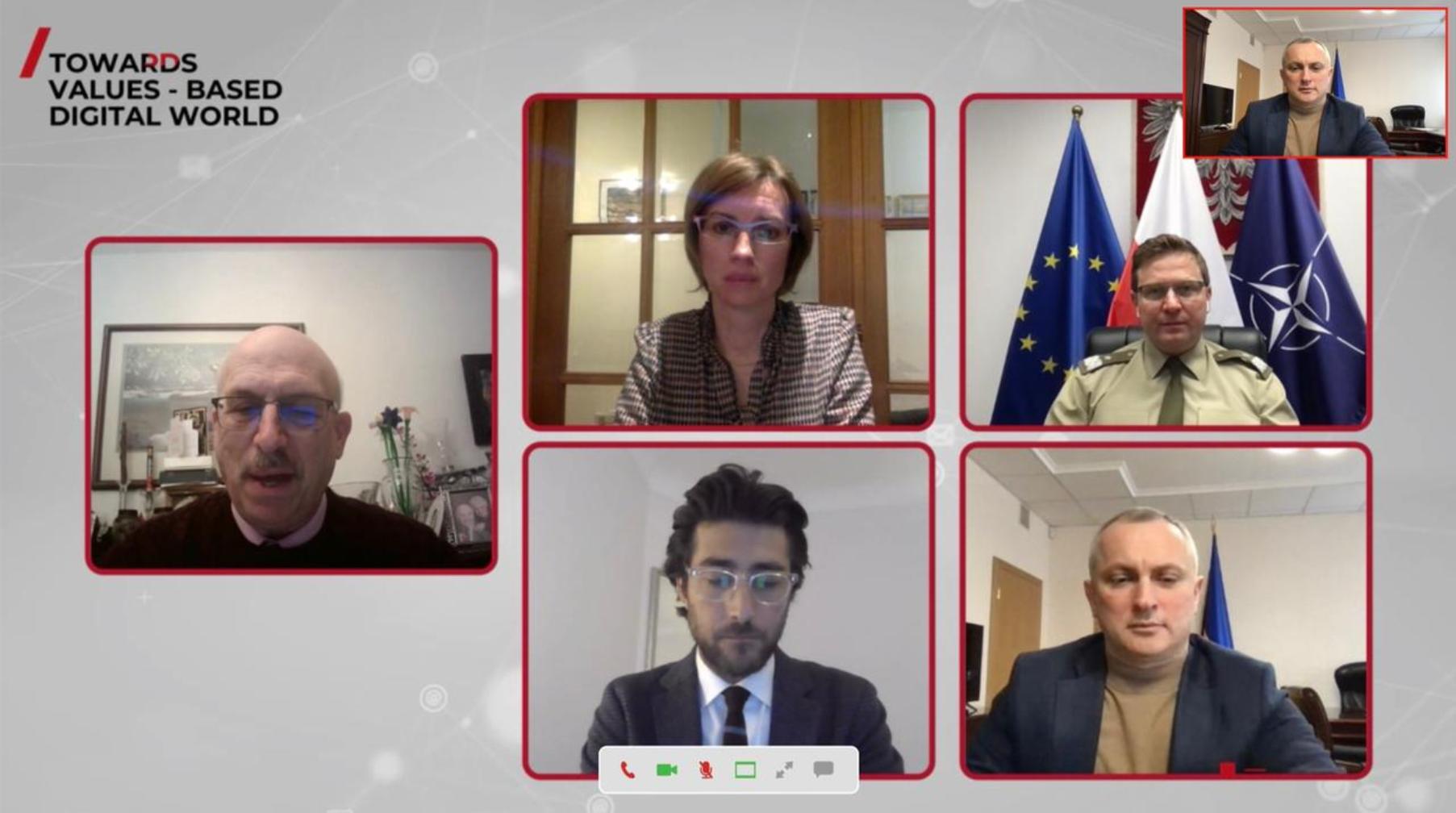 In his speech, Mr. Demedyuk emphasized that Russia's cyber-aggression against our state has been going on since 2014. "Over this time, we have studied their methods very well", - he said. "Their cyberattacks are often accompanied by information operations, disinformation campaigns, or become a cover for other destructive actions".
According to him, Russian hacker groups are tied with the Russian special services, first of all with the Federal Security Service, the Russian Foreign Intelligence Service, and the General Directorate of the General Staff of the Russian Armed Forces. "Among the key hacker groups that work closely with Russia's intelligence services are ATP-28, ATP-29, UNC2452, TEMP.Veles and Sandworm, which are well-known not only to us", - he said.
Mr. Demedyuk stressed that "Ukraine is aware of the urgency of strengthening its defense capabilities in cyberspace", and reminded that last summer the NSDC of Ukraine decided to create cyber troops within the Ministry of Defense of Ukraine.
The Deputy NSDC Secretary also stressed the importance of uniting international efforts to counter Russian cyber aggression and strengthen the exchange of information on cyber incidents between Ukraine and its NATO partners.
The participants of the discussion exchanged views on the peculiarities of modern cyberattacks, prospects for implementing cyber deterrence measures, and intensification of international cooperation in the field of information exchange on cyber threats and incidents.